Project Duration (Months)
Blum & Sons Electric was called in to assist a highly motivated team in completing a complex project within time and budget. The 150,000 Sq. Ft. project and 20 month duration created multiple challenges which were met head on by subcontractor's design, project management, and field teams.
Construction included installation of a 16,000 volt main switchboard with (2) 5000 KVA medium voltage transformers, each weighing 40,900 lbs, and (2) 6000 Amp main distribution boards. 860 feet of 4000 amp overhead bussduct was installed to tie transformers and switchboards together. Nearly 6 miles of unistrut, 12 miles of conduit and 113 miles of wire were installed within project. Over 3400 LED light fixtures were installed as well. At height of project approximately 40 electricians were on site assisting in field installation of product.
BIM project team
16,000 volt main switchboard
2 KVA medium voltage transformers (40,900 lbs each)
860 ft of 4000 amp bussduct system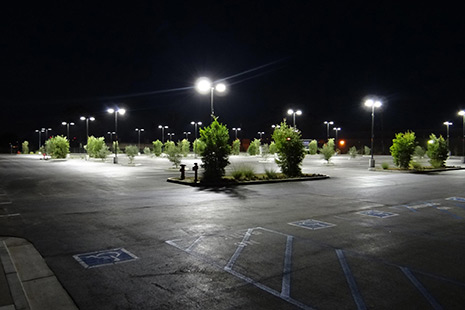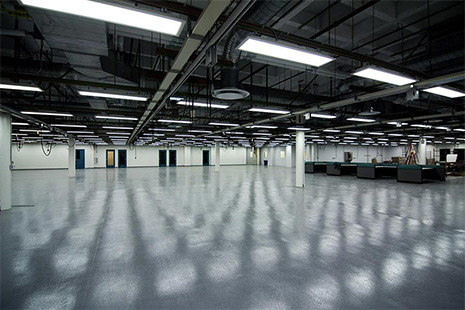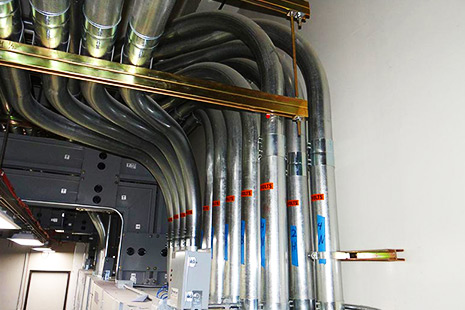 Blum & Sons Electric, Inc. wishes you, your families, and your businesses a great 2017 - and we thank you all for being amazing customers, partners, and friends throughout 2016.
read more
This project is a ground up build of 70 rooms with kitchens and a student service center. Work includes a medium voltage infrastructure, site lighting, low voltage systems, AV systems, as well as fire alarm systems.
read more